Our particular expertise in the production of private label for the airlines has allowed over the years an improvement of the service. The range of articles to be included in the collection is now unlimited.
The project, the design and production of the line will allow the customer to create a coordinated image in every detail in order to obtain an image more professional and elegant.
Jacket, shirt, bag, buttons, shoes, name badges, pins, is everything that it deems useful and necessary, it will be studied and designed with the aim of making the image of the company unique and completely custom.
Discover our project management uniforms:
Some of our projects
Air Italy
Alitalia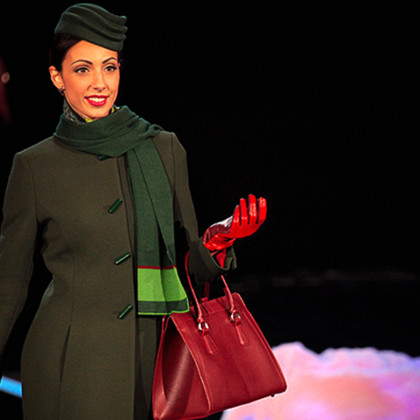 Alitalia
Alitalia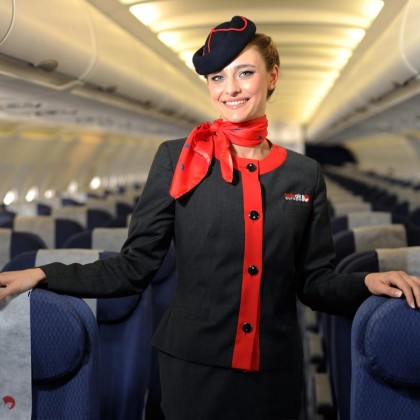 Belle Air
Belle Air
Camair-Co
Etihad Airways
Etihad Airways
Etihad Airways
Etihad Airways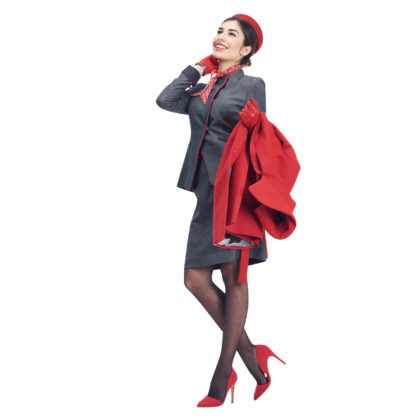 Fly Ernest
Fly Ernest
Fly Ernest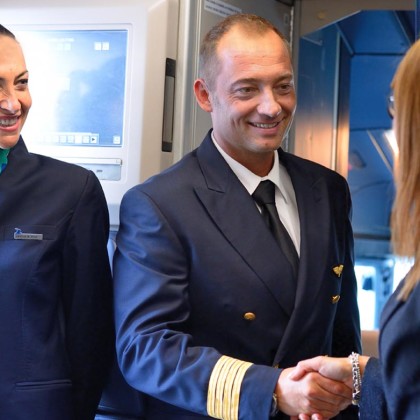 New Livingston
UNIFORM MANAGEMENT
WAREHOUSE ORGANIZATION
Skill to locate the best suitable area where managing stock of uniforms and their distribution.
SIZE DETECTION
Request list by separate categories (Captains, Pilots, Cabin Crew, Ground Staff …), sex and identification number.
Appointment of a company's internal reference with whom to exchange information about the staff and its availability.
Organizational performance and logistics of two EGV1 members to transfer to the staff of the customer our know how in order to correctly
manage the distribution. This stage usually lasts 30 days or upon customer request.
PRODUCTION FACILITIES
Production of the uniform items as agreed starts from the whole detection of the staff's sizes and confirmation of each sample produced from the modeling of creative proposals.
Time of production will be considered of 90 working days including research of row material.
ASSEMBLY EQUIPMENT
All components should be sent from the factory to our warehouse in Gallarate (ITALY) where we will perform quality control.
The uniform will be subsequently assembled in all its parts and in a nominal box.
Issuance of a list where it will be shown each item assigned to each employee . This list will be forwarded to the contact person of the company.
All packages are correctly prepared for shipment.
SHIPPING / GOODS RECEIPT
Arrival of goods at the port of destination, custom clearances and receipt at the equipped warehouse.
Positioning of goods in correct spaces in order to quickly start with distribution.
UNIFORM DISTRIBUTION
Uniform testing with the release of a signed statement confirming the withdrawal.
Tailoring adjustments where necessary with the support of suitable local staff.
Duration of distribution will be performed within 30 days with the presence of our staff who will support company's team.
"READY TO FLY"
Staff will be trained to correctly wear the uniforms.
Planning of reinstatements on agreed basis.